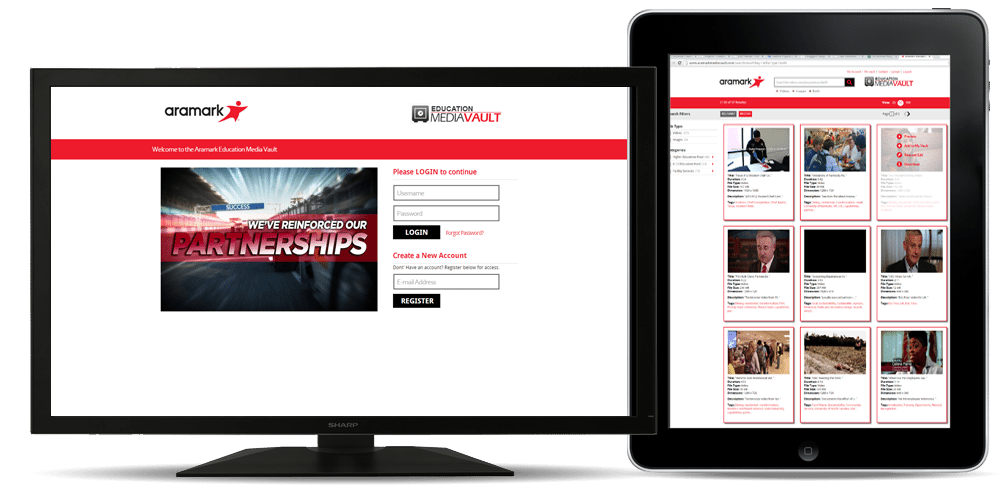 Project Description
We Listen: We take the time to really hear what you need. In this case for Aramark Education, CCandG developed a Media Vault where Aramark employees were able to upload videos and images that were tagged for search and made available to other employees.
This project allows all Aramark employees the ability to store and manage aramark media in one convenient location. All users must be approved by Aramark before gaining access to the Media Vault. We also implemented the latest video conversion technology to allow the users to upload any video file and have it converted to MP4 for online viewing.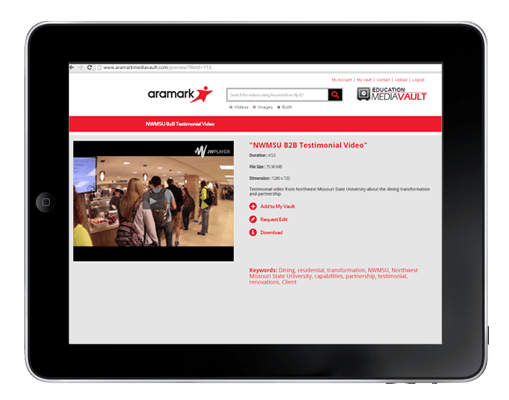 Project Feature
One exciting feature of the Aramark Media Vault is the ability for any approved user to request edits or updates to a specific video or image through the use of a simple online form. This allows employees to use existing videos, but tailor them to fit their specific needs. CCandG then receives the requests and makes the necessary changes.