Restaurant Website Sample
Kid Rip's Tap & Tavern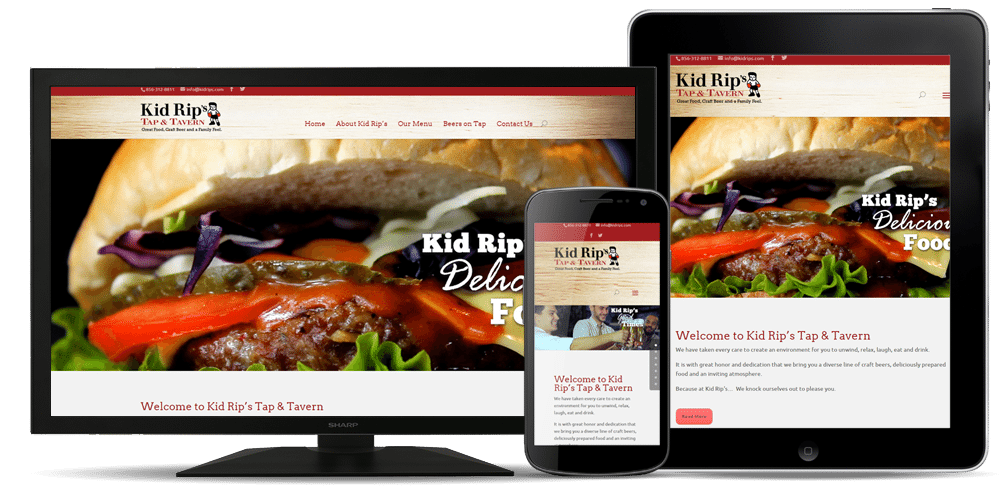 Project Description
Kid Rip's is a new restaurant and tavern that replaced an infamous location. CCandG was asked to rebrand this restaurant as well as location for a family-friendly feel and craft beer establishment. It started with the website and moved onto other projects such as menu layout, on-screen happy hour specials, social media posting and much more.
We were asked to create a website that was mobile-friendly and easily updated. We implemented the power of WordPress to give the Kid Rip's exactly what they wanted. CCandG continues to work with Kid Rip's to promote this family-friendly restaurant located in Runnemede, NJ.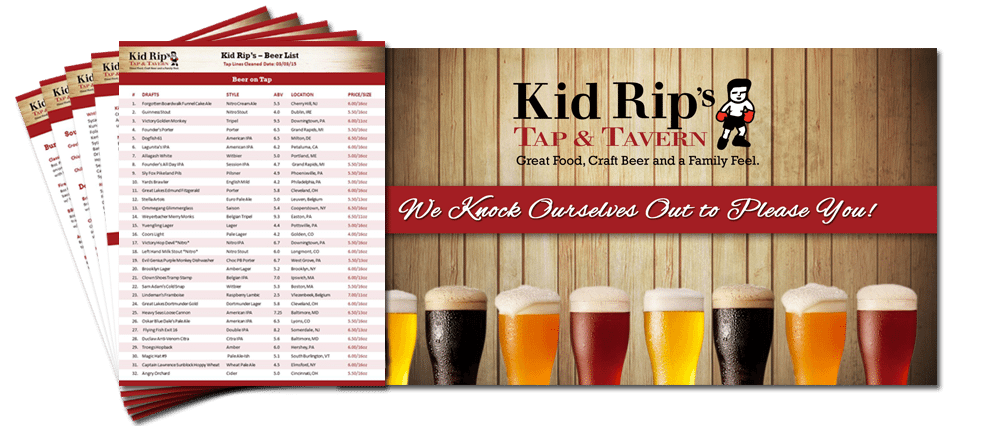 Project Feature
Kid Rip's needed meus to be created that were both easy to read and easy to update, as they are constantly rotating their huge selection of craft beers. CCandG created the files and templates necessary to ensure that Kid Rip's could easily update content anytime, anywhere. We also provided extensive training tutorial videos to aid in the update process.