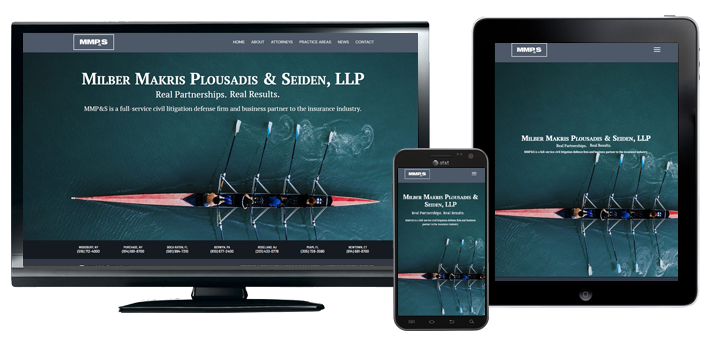 A Mobile-Friendly Law Firm Website
Milber Makris Plousadis & Seiden, LLP was in need of a new website that allowed for an attorney directory that allowed for a fine tuned search. CCandG created a new website that utilized professional photography services, while combining it with online functionality. The attorney directory utilizes a milti-function search feature that is optimized for mobile and SEO.
CCandG worked hand-in-hand with the partners of the firm to create a web presence that matched the exceptional service that MMP&S provides. Once complete, CCandG created online tutorials and well as hand-on training for MMP&S to make updates in-house. The site was successfully launched in less that two months and has increased traffic and conversions by over 200%.