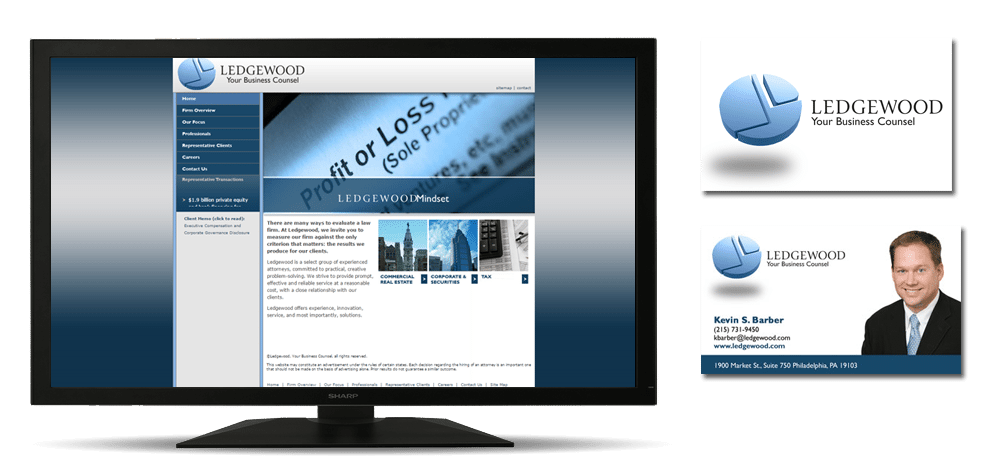 Project Description
This project showcases some additional features provided by CCandG. This was originally a logo redesign project, that eventually turned into a website, business cards and eventually printable attorney CV's. CCandG used the latest 3D technology to create a new modern logo for Ledgewood.com.
Once the logo was complete the client asked for a new website that could showcase the firm's capabilities. CCandG then moved forward with the branding process, creating various pieces all reflecting the new logo concept.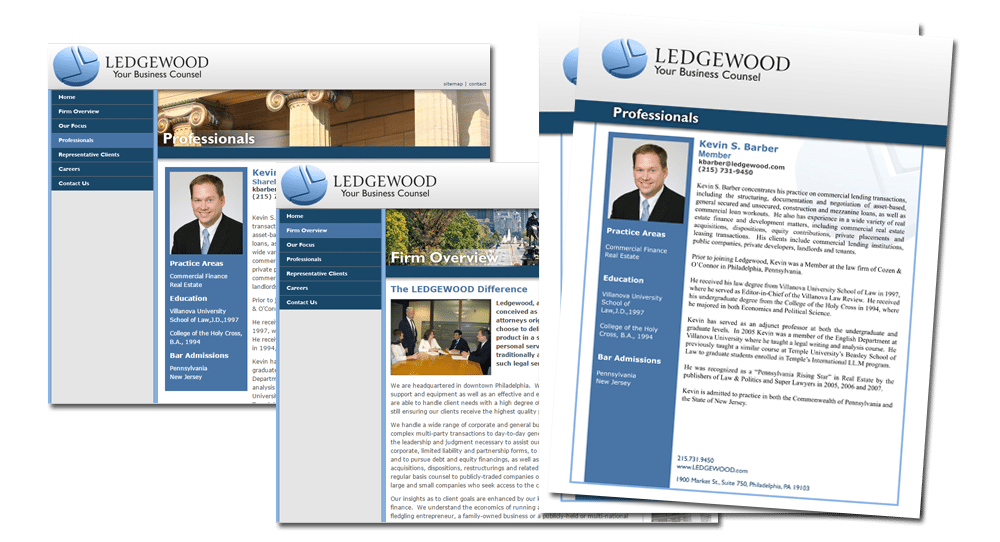 Project Feature
CCandG was not only tasked with creating a new logo and website, we were also asked to create CV's for each attorney as well and creating unique business cards that matched the new look offered by the website.