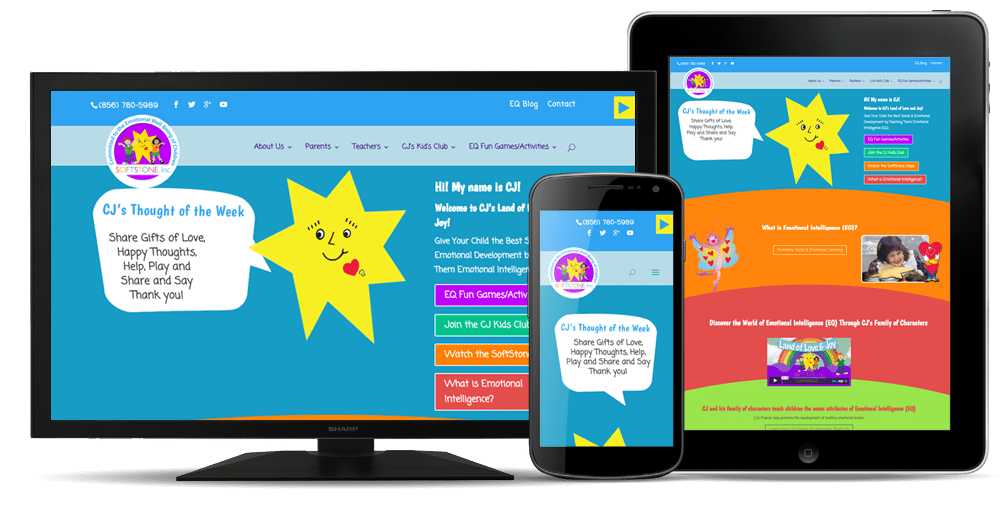 Project Description
CC&G enjoyed working on this fun project with SoftStone. This campaign included creating a new website with a modern and responsive design, developing content such as case studies and blog articles, and implementing video to increase website engagement and improve user experience. Additionally, CC&G Strategic Branding worked on media management, email marketing, and Printing to increase engagement with SoftStone's target audience and generate new business opportunities.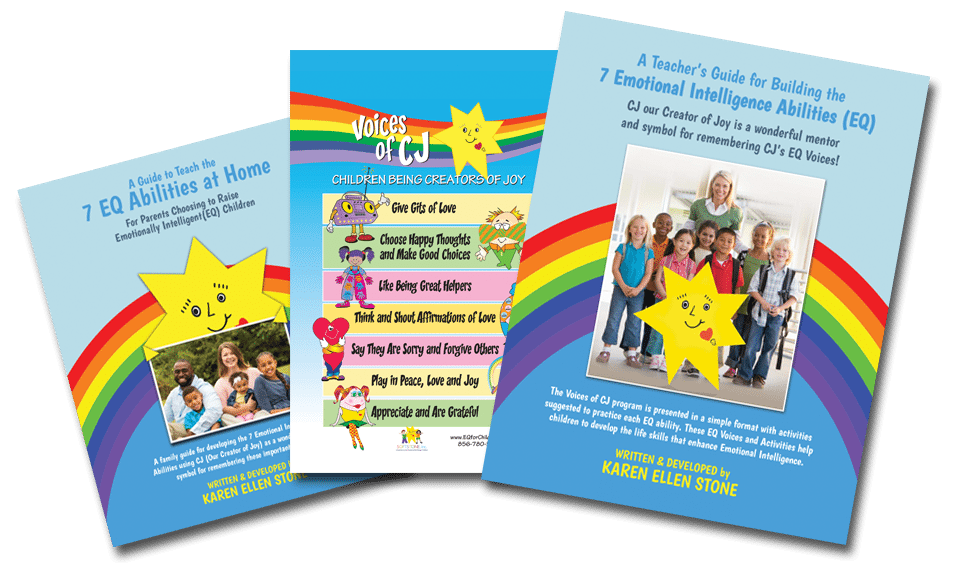 Parent & Teacher Guide
SoftStone, Inc. tasked CCandG with redesigning their Parent & Teacher's guide to reflect the new design and branding of the company. CCandG complemented the colorful design of the website with the new covers, all while keeping the inside content large and easily read for both teachers and parents.
SoftStone, Inc. was excited to see their product come to life. CJ and his cast of characters now had a new website and branding materials to fully support their journey to bring Emotional Intelligence (EQ) to children of all ages.